Administration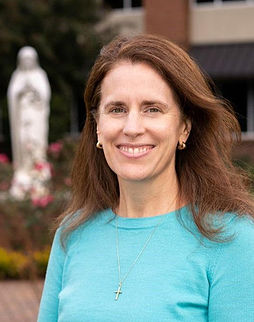 Maria Brackett, Executive Director
Maria Brackett is a native of Boston, Massachusetts. She received a BA from Thomas More College of Liberal Arts and an MA from the University of Dallas, both in English. After this she went into the world of education, directing schools in the United States and Spain while also completing degrees in Pastoral Studies (Pontifical University Regina Apostolorum) and Education (Universidad Anáhuac). Accompanying people as they grow is her passion. She became involved in the ministry of spiritual direction about 20 years ago and 3 years ago decided to dedicate herself to it. She is also trained in giving the Ignatian Spiritual Exercises, a ministry that is very close to her heart. She considers it a privilege to walk along others in their relationship with the Lord.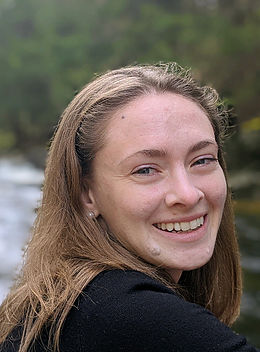 Abigail Johnston, Administrative Assistant
Abigail Johnston is originally from the San Francisco Bay Area. She earned a B.A. in English Literature, with a minor in Theology, at Providence College. In 2019, she earned a Master of Letters in Medieval English at the University of St Andrews, with a thesis on Eucharistic imagery in Anglo-Saxon poetry. Since then, she has enjoyed freelance copy editing and working as an aide at the Basilica School of St. Mary, first in fourth grade and then in special education. She loves stories, not only written, but especially the gift of hearing someone tell theirs. She finds much inspiration in DMU's care for the whole person and integration of fides, ratio, and actio.
Greg Shapero, Admissions Advisor
Greg is originally from Columbia, Maryland. In 2004, he completed his undergrad in visual communications from Johns Hopkins University. Soon after, he began his experience with Quality Associates, Inc. where he served as a production engineer and supervisor for their contract with the National Institutes of Health. In 2014, Greg went on to be the associate manager of membership resources for a non-profit, and then finally began his work in recruitment and enrollment for various psychology programs for a university in 2016. With his experience in enrollment, along with his love for the Catholic faith, Greg was drawn to taking his skills and knowledge to Divine Mercy University where he could further guide individuals who have been answering the call to being a spiritual director.
---
Advisory Board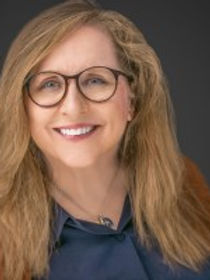 Kris McGregor
Kris is the founder and executive director of Discerning Hearts ® which creates podcasts, radio broadcasts, and publications. She has led or co-led numerous retreats and given conference talks focused on Ignatian, Carmelite, and Benedictine mystical traditions. In 2017, she spoke at a Vatican symposium on the writings of Adrienne von Speyr and the Mystery of Mary. She is a featured commentator on the lives of St. Catherine of Siena and St. Teresa of Avila for EWTN's series "The Doctors of the Church." Kris writes regularly for "Angelus" magazine of the Archdiocese of Los Angeles. She served for 12 years as a DRE, Pastoral Minister, and Liturgist in the Archdiocese of Omaha, NE. Kris has studied Liturgical Spirituality and Pastoral Ministry at Creighton University and completed a course in Benedictine Spiritual Direction at the Pontifical Atheneum of St. Anselm in Rome. She and her husband Bruce have been married for over 37 years, have three children, and are Oblates of St. Benedict.
Jen Settle
Jen Settle is a Consecrated Virgin in the Archdiocese of Philadelphia. She has been a staff member at the Theology of the Body Institute in Aston, Pennsylvania since 2008, where she currently serves as the Director of Programs. She has Bachelor and Master degrees in Theology and Parish Ministry from Loras College in Dubuque, Iowa. Jen worked in religious education and adult faith formation for 15 years before joining the TOBI staff. She completed the Spiritual Direction Certificate Program with Divine Mercy University in 2020 and looks forward to serving the students and staff of the program through the Spiritual Direction Certificate Program Advisory Board.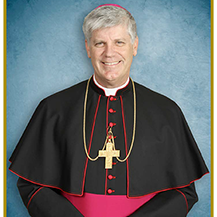 Bishop Ned Shlesinger
Bernard E. "Ned" Shlesinger III was born in Washington, D.C. attended school in the area, and received a bachelor of science degree in agricultural engineering from Virginia Tech in 1983. After college, he was commissioned as an officer in the U. S. Air Force and became a pilot. He retired in 1990 and began studies for the priesthood in the Diocese of Raleigh, N.C. He studied philosophy at The Catholic University of America and then entered the North American College in Rome, Italy, completing a bachelor's degree in sacred theology at the Pontifical Gregorian University. He also began studies toward the licentiate of sacred theology in spiritual theology at the Pontifical University of St. Thomas Aquinas. He was ordained a priest 1996. He subsequently as parochial vicar, then pastor,, assistant director of vocations, director of vocations and seminarian formation for Raleigh He became the spiritual director in the theology division of St. Charles Borromeo Seminary in Wynnewood, PA in 2013. In May 2017, Pope Francis appointed him auxiliary bishop of the Archdiocese of Atlanta.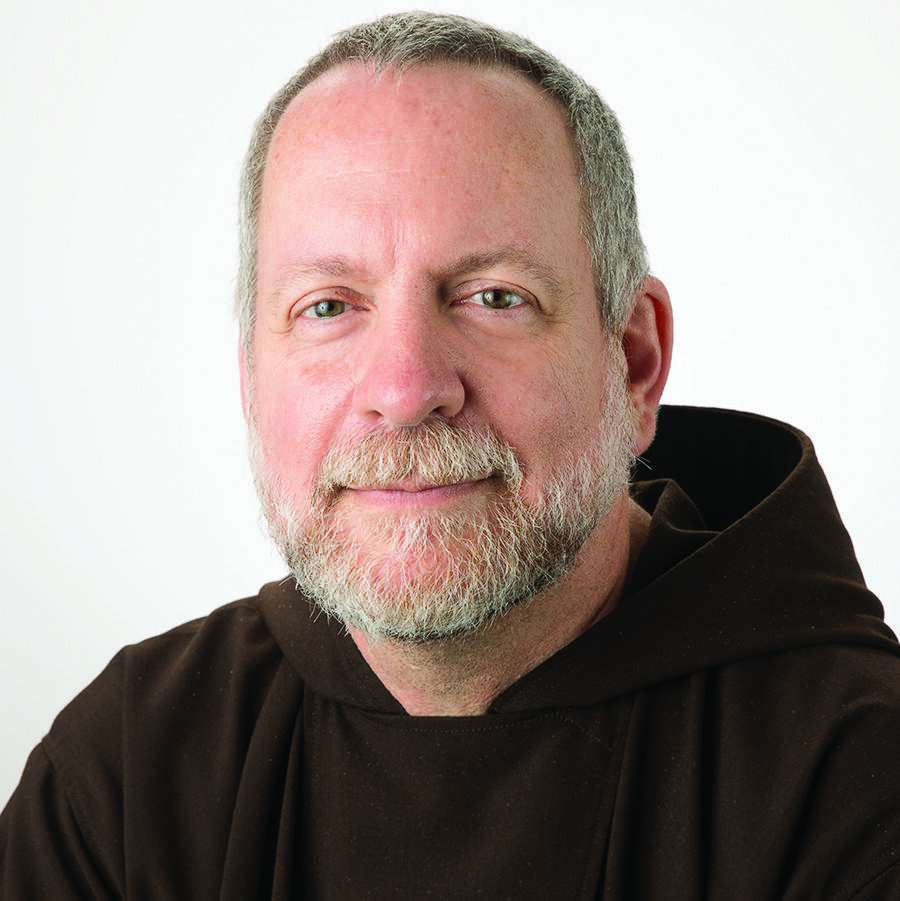 Rev. David Songy, O.F.M. Cap., S.T.D., Psy.D.
Fr. David Songy is a Capuchin friar and priest of the Province of St. Conrad and a clinical psychologist. Currently serving as President and CEO for Saint Luke Institute; he was the spiritual director and prefect of studies at Redemptoris Mater Missionary Seminary in Denver, Colorado. Fr. Songy has held a variety of leadership and teaching roles such as Director of Counseling Services at the Pontifical North American College in Rome, and professor of pastoral and spiritual theology at St. John Vianney Theological Seminary in Denver, CO. Fr. Songy holds a doctorate in clinical psychology from the University of Denver and a doctorate in sacred theology from the Pontifical Institute of Spirituality of the Teresianum in Rome. He speaks Italian, Spanish and Tok Pisin, the language of Papua New Guinea and is an international speaker on topics such as priestly spirituality, formation in priestly celibacy, cybersex addiction and the integration of psychological and spiritual treatment.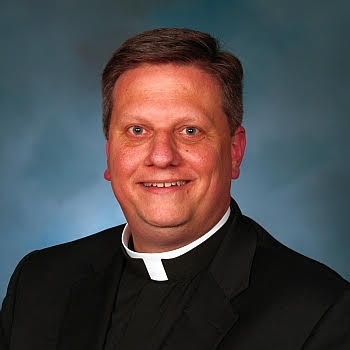 Rev. Robert Wagner McGregor
Fr. Wagner is currently the pastor of St. Andrew the Apostle in Clifton, VA. He was ordained to the priesthood for the Diocese of Arlington in 2009. He has a Masters of Sacred Theology (STB) from the Pontifical Gregorian University in Rome, a License of Sacred Theology (STL) in Spiritual Theology from the Pontifical University of St. Thomas Aquinas in Rome (The Angelicum). Before his current assignment, he served four years as a parochial vicar and five as the Priest Secretary for Bishop Paul S. Loverde and Bishop Michael F. Burbidge. Previous to entering the seminary, Fr. Wagner earned a BS and MS in Mechanical Engineering from the University of Maryland and worked as an engineer for nine years in Northern Virginia.
---
Development Team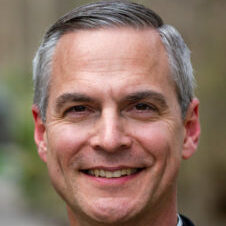 Fr. John Bartunek, LC
Fr. John Bartunek, LC, S.Th.D, received his BA in History from Stanford University in 1990. He comes from an evangelical Christian background and became a member of the Catholic Church in 1991. After college, he worked as a high school history teacher, drama director, and baseball coach. He then spent a year as a professional actor in Chicago before entering the religious Congregation of the Legionaries of Christ in 1993. He was ordained a Catholic priest in 2003 and earned his doctorate in moral theology in 2010. He provided spiritual support on the set of Mel Gibson's "The Passion of the Christ" while researching the 2005 Catholic best seller, "Inside the Passion"–the only authorized, behind-the-scene explanation of the film. Fr. John has contributed news commentary regarding religious issues on NBC, CNN, Fox, and the BBC. He also served as the English-language press liaison for the Vatican's 2005 Synod of Bishops on the Eucharist. His most widely known book is called: "The Better Part: A Christ-Centered Resource for Personal Prayer". His most recent books are "Spring Meditations", "Seeking First the Kingdom: 30 Meditations on How to Love God with All Your Heart, Soul, Mind and Strength", and "Answers: Catholic Advice for Your Spiritual Questions".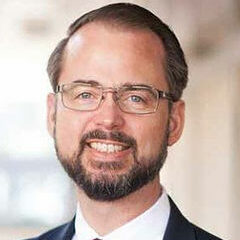 Dr. Stephen Grundman
Dr. Grundman is the Associate Vice President , Digital Learning and Innovation at Divine Mercy University in Sterling, Virginia, where he guides the development of new online courses and programs. He co-leads the design and deployment of this six course, online certificate in Spiritual Direction. He has 15 years of professional experience in the Higher Education space, and a combined experience of more than 30 years in youth development, ministry, and Catholic education. Graduating from Thomas Aquinas College (California), he proceeded to earn a doctorate in philosophy at The Catholic University of America (Washington, DC). After Pope St. John Paul II published the Catechism of the Catholic Church (1994) and the General Directory for Catechesis (1997), Dr. Grundman helped launch a national catechetical institute (Institute for Evangelization. He has taught both undergraduate and graduate courses, was a Certified Fundraising Executive (CFRE) from 2008-2017, and speaks on a variety of topics. His ministry and apostolate experience also includes marriage preparation, small groups, street missions, local and national conventions for men, and helping teach Spiritual Direction.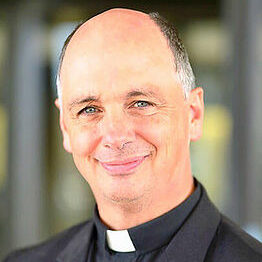 Fr. John Hopkins, LC
Fr. John entered the religious congregation of the Legionaries of Christ in 1979. In 1991, he was ordained a priest by Saint John Paul II. He served for 18 years in Washington, DC, area and helped in the founding of Our Lady of Bethesda Retreat Center and Center for Family Development. He is president emeritus of Divine Mercy University. He also spent 7 years in Atlanta, Georgia working to develop marriage preparation and renewal programs. He has helped marriages for more than 27 years. He has degrees in Humanities, Philosophy, Psychology and Moral Theology. He has been a spiritual director for the past 30 years and has taught the art of spiritual direction to priests, consecrated and lay people for the past 20 years.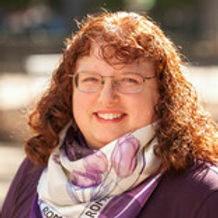 Dr. Lisa Klewicki
Dr. Klewicki serves as PsyD Program Director, Associate Professor, and Clinical Supervisor at the Institute for Psychological Sciences at Divine Mercy University, and is a licensed Clinical Psychologist in Virginia. She holds both a Ph.D. in Clinical Psychology and a Master's Degree in Theology from Fuller Theological Seminary in Pasadena, CA. Dr. Klewicki has been in clinical practice for over 17 years. She currently has a private practice in Virginia, which focuses on providing psychotherapy and psychological assessments to adolescents, adults, and couples. She has been a member of the IPS clinical faculty for many years as both Assistant Professor and Associate Professor. She has experience speaking to both lay and academic audiences around issues of communication, Catholic relationships, marriage, family life, parenting, and child development through the integration of sound Psychology and solid Catholic Theology. She has been a guest on several radio shows and also writes for the Catholic Digest magazine.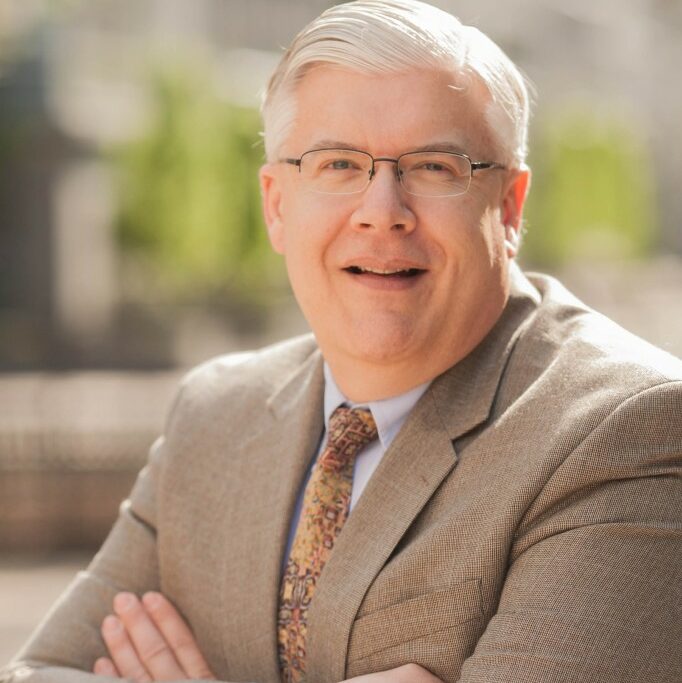 Dr. Harvey Payne
Dr. Payne serves as the Dean of the Divine Mercy University School of Counseling. He was previously Dean of the College of Counseling at Columbia International University and has worked in the mental health field (counselor, psychologist) for over 30 years. His primary work has been in organizations serving children and adolescents with a variety of life issues and disabilities from almost every job level: front-line worker to mental health provider to administrator and consultant. He has consulted overseas in Kuwait, Saudi Arabia, and Kazakhstan. Dr. Payne has a Psy.D. in Clinical Psychology from the Massachusetts School of Professional Psychology, now the William James College, and had a Post-Doctoral Fellowship at the Alfred I. DuPont Institute, now the Alfred I. DuPont Hospital for Children, in child psychology. Dr. Payne's vision in life is being with people in a nurturing way so they can flourish through the grace and truth of the triune God.

Dr. Victoria Rath
Dr. Rath has more than 20 years of experience in online course development. She has worked as a course developer with public institutions of higher education and for-profit corporate training companies. Prior to developing online courses, Vicki worked as a classroom teacher with deaf/hard of hearing students and students with learning disabilities. In her course development experience, Dr. Rath has facilitated and managed the creation of online graduate courses in education, accounting, management, computer science, business, public health, nursing, and engineering, as well as numerous online professional development courses. Vicki earned a Bachelor of Science from Minot State University in Elementary Education and Special Education. She earned her Master of Science and Ph.D. in Educational/Instructional Technology at the University of Central Florida. Her Ph.D. research focused on effectively using online tools to enhance learning communities in large online classes. Vicki has served as the Director of Course Development and Instructional Development at Divine Mercy University.