Faculty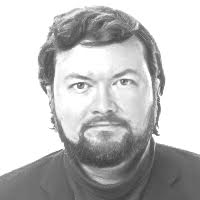 Raymond Henker, Ph.D.
Adjunct Faculty
Education
Ph.D., Chicago School of Professional Psychology
Contact
Biography
Dr. Henker has a Ph.D in International Psychology specializing in Intercultural Diplomacy, Cultural Psychology and Trauma services. He has travelled to Brazil and South Africa for psychosocial interventions, in the favellas of Sao Paulo and residual trauma stratification in Johannesburg. His dissertation was entitled Intercultural Dialogue, Acculturation models, and the Dynamics of the Bulgarian Acculturation Process, which examines the acculturation experience of the Bulgarian Diaspora in Chicago. He has a Masters degree in Industrial/Organizational Psychology and works as a consultant in the areas of Authentic Leadership, Organizational Team dynamics, Organizational Culture & Design, and Ethics. Both of his graduate degrees are from the Chicago School of Professional Psychology in Chicago.

Dr. Henker also has a BA in Philosophy/Comparative Religion and a BS in Social Science. Dr. Henker served in the USN (1991-1995) as an Intelligence Specialist onboard the aircraft carrier USS John F. Kennedy CV-67 participating in Desert Shield and the Bosnian Crisis. He currently serves as a priest in the Russian Orthodox Church, has many other interests such as music composition and creative writing, and lives in Palatine, Illinois the NW suburbs of Chicago.