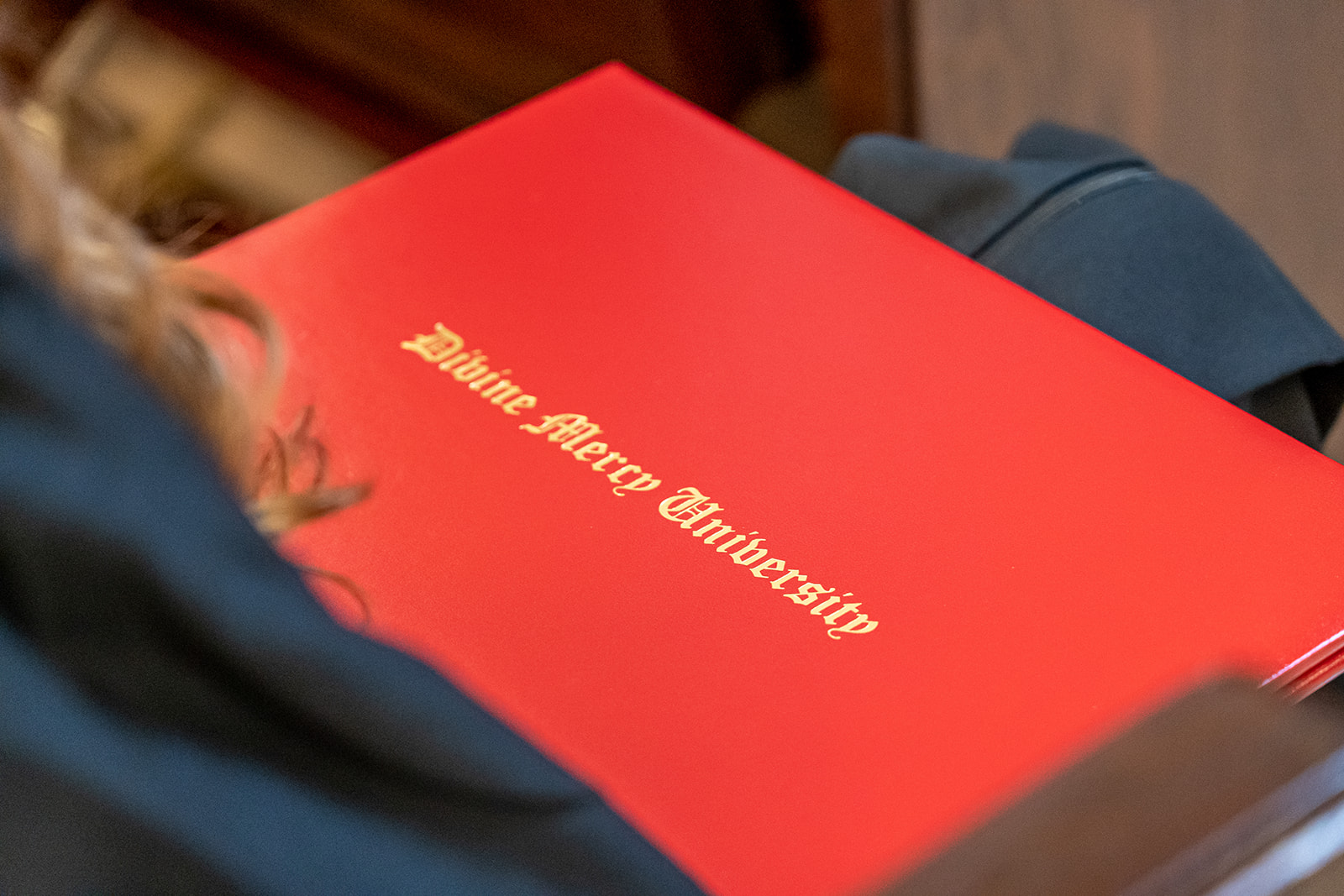 DMU is committed to a rich tradition of educating our graduate students in the areas of counseling and psychology integrating the authentic Catholic-Christian view of the human person through studies of theology and philosophy. Historically, over 80% of our students receive financial assistance through scholarships with the average gift being close to $7,000. As the cost of education grows we are committed to ensuring that our graduates focus on the work of providing Christ-centered healing to their patients rather than being held back by crushing debt. Your support of scholarships is critical to our ability to achieve that noble goal. The following are some ways you can support scholarships at DMU.
General Scholarship Fund
Each year DMU offers applicants the opportunity to apply for one of more than 15 scholarships. These scholarships range in value from $1,000 to $50,000 annually and support applicants based on general need to specific background (ie. Veterans, clergy, first responders, etc.). Last year, thanks to the generous support of donors, we provided applicants more than $2 million in scholarships to ensure their ability to pursue their degrees. Click here to make a tax-deductible gift in support of our General Scholarship Fund.
Memorial Scholarship Fund
In addition to our General Scholarship Fund, many donors have created memorial scholarship funds to support scholarships at DMU while honoring friends or loved ones. A memorial scholarship fund is a wonderful way to ensure that more students benefit from a degree from DMU while creating a lasting legacy in memory of a loved one. If you would like to establish a memorial scholarship Fund at DMU contact Thomas Cronquist at tcronquist@divinemercy.edu
Endowed Funds
Another way to support the mission of DMU is through establishing an endowed fund. Donors wishing to establish an endowed fund must make a minimum gift or pledge (up to five years) of $50,000. Endowed funds are a great way to support scholarship and resources in support of DMU that will have a lasting impact. If you would like to establish an endowed fund at DMU contact Thomas Cronquist at tcronquist@divinemercy.edu