M.S. in Counseling at Divine Mercy University
The Master of Science in Counseling with a concentration in Clinical Mental Health Counseling (CMHC) from Divine Mercy University is a program that embraces the Catholic-Christian vision of the person and educates on the core dispositions established by industry standards. Students acquire the necessary counseling knowledge and skills to engage in communities as effective community leaders and social justice advocates. Graduates are compassionate and ethical in their work as trained professionals that honor and respect the innate dignity of every person in a global, diverse population.
The Divine Mercy University online M.S. in Counseling degree requires 66 semester credit hours of coursework, as well as a practicum experience of 100 hours with a minimum of 40 hours of direct services and an internship of 600 hours with a minimum of 240 hours of direct service. Students are also required to travel to complete three extended weekend residencies in the duration of the program.
State-of-the-art technology is used for both asynchronous (traditional online learning) with significant use of videotaping of various clinical and professional skills to be reviewed by peers and faculty, and synchronous learning where students will have virtual face-to-face interactions in their learning process.
What can I do with an M.S. in Counseling degree?
Master level professional counselors are employed by a variety of organizations including:
clinical mental health agencies
counseling centers
private practices
church/mission settings
hospitals, in-patient facilities
school support services
military facilities
and in overseas settings.
Is the program offered in my state?
Divine Mercy University (DMU) is both obligated and committed to compliance with states laws regulating distance education. For purposes of this summary, distance education includes 100% online programs, online programs that require some on-the-ground experience, certificate programs, and non-credit programs and/or courses that will be delivered to students residing outside the state of Virginia. State laws regarding distance education vary state-by-state, and even program-by-program within a state. Please see professional licensure disclosures for your state.
Accreditation
Divine Mercy University is accredited by the Southern Association of Colleges and Schools Commission on Colleges to award masters and doctorate degrees. Contact the Commission on Colleges at 1866 Southern Lane, Decatur, Georgia 30033-4097 or call 404-679-4500 for questions about the accreditation of Divine Mercy University.
The Board of Directors of the Council for Accreditation of Counseling and Related Educational Programs (CACREP), a specialized accrediting body recognized by the Council for Higher Education Accreditation (CHEA), has granted accreditation to the Clinical Mental Health Counseling program in the School of Counseling at Divine Mercy University. The accreditation cycle for the Clinical Mental Health Counseling specialty area started on July 6, 2023 and runs through October 31, 2031.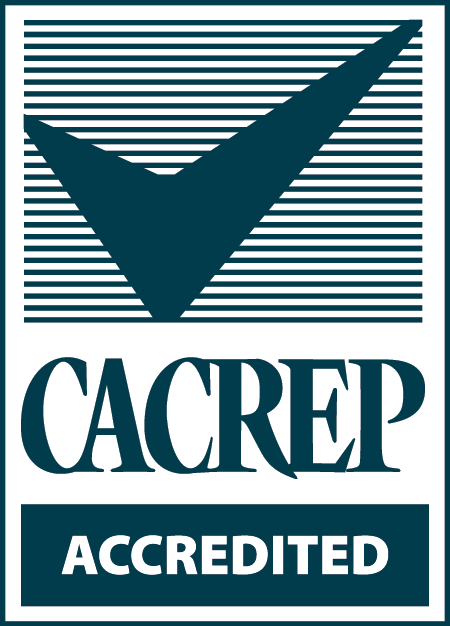 Get Started