M.S. in Psychology Online Degree
The M.S. in Psychology online degree program at Divine Mercy University is a unique 33-credit hour (24 core credits, 9 elective credits) that allows students to explore the richness of understanding behaviors, emotions, and thoughts through the study of psychology to aid self and others in flourishing. Students learn to integrate a Catholic-Christian vision of the person with best practices in psychological theory, research, and intervention. It provides competency in the study of modern scientific psychology that helps you understand the human mind, emotions, and behaviors to foster human flourishing in a variety of applied settings. Finally, the program offers concentrations in:
Marriage and Family Studies
Leadership
Pre-PhD
Human Services Counseling
Self-designed (free choice of electives)
M.S. in Psychology Program Concentrations
Marriage and Family Studies
This concentration allows students to take three additional courses in the area of Marriage and Family Studies from the perspective of the Catholic-Christian teaching on marriage and family in historical, bio-psycho-social-cultural, philosophical, and theological contexts. The program prepares students to encourage couples and families toward flourishing in a variety of settings such as marriage preparation and marriage enrichment relationship education programs, training mentor couples, becoming directors of marriage and family in churches and other ministry settings. In their coursework, students gain insight into foundational systems-oriented theories and will be introduced to models and methods of psycho-educational interventions.
Leadership Psychology
The Leadership Psychology concentration is designed for individuals who are responsible for leading people, programs, and organizations in a variety of settings. These might span from ministry-related leadership positions to leadership positions in business, education, and nonprofit settings. Initially, students appraise tenets of self-leadership by examining personal biases, using critical self-reflection, affirming the fundamental goodness and innate dignity of the person. In addition, students learn to analyze the evidence base of transformational leadership from a Catholic-Christian perspective, analyze strategies to build growth-oriented learning organizations and foster personal and professional growth in others.
Pre-PhD
The Pre-PhD concentration is designed for individuals seeking careers in research-related fields (such as research associates) or wanting to pursue doctoral-level studies in psychology-related fields such as Psychological Sciences, Human Development, Applied Experimental Psychology, Clinical Psychology and others. Building on their applied research project, this concentration takes them further by reviewing and analyzing relevant psychological research literature within the framework of the Catholic-Christian vision of the flourishing person and by applying their research to a specific problem or setting. In addition to receiving training in both research and writing skills, students are also able to take an independent study with a faculty member to allow for deeper study of a certain subject area.
Human Services Counseling
This concentration is intended for students who want to work in settings that focus on meeting human needs and promoting flourishing by focusing on prevention and remediation of problems. Graduates will be able to engage in professional and paraprofessional occupations in a variety of settings such as group homes, hospitals, correctional centers, day treatment centers, social service agencies. Job titles and duties can vary considerably by employment setting. In their three electives, students will demonstrate interpersonal skills in helping relationships and group dynamics and analyze helping approaches for individuals struggling with addictions. Working in a human services career can be extremely rewarding by walking alongside individuals in difficult situations and aiding them towards flourishing.
Self-Designed
The self-design option is created for students who are in work or ministry situations in which they would benefit from a variety of electives. Students in this track can freely choose three electives based on their interests and professional goals. Electives can be taken in the areas of marriage and family, leadership psychology, or human services counseling. This option might be especially beneficial for individuals in ministry leadership positions as it allows them to design an individualized degree plan.
FAQ
How long does it take to get an M.S. in Psychology degree from DMU?
The MSP can be completed in as little as 16 months or 26-30 months depending on the students' time availability. Students who wish to complete the program in 16 months should have a GPA of 3.0 when applying to the program.
I'm not planning on being a licensed mental health professional. Is this the right degree for me?
Yes, this degree will be a great fit if you are fascinated by understanding others' thoughts, feelings, and behaviors and want to apply that knowledge to lead others to flourishing. This degree is designed for professionals and those working in fields where having a deeper understanding of the human condition can enhance their effectiveness. Whether you are working in a ministry, business, health care, human services or other settings, this degree can be a fantastic asset in increasing your effectiveness in working with and leading others.
What jobs can I get with an M.S. in Psychology degree from DMU?
With these skills and scientific knowledge of psychology, through Catholic-Christian teachings on human dignity, students are equipped for a wide variety of job opportunities of over 60+ career options such as but not limited to:
– Case Management
– Human Services 
– Market Research Analysis
– Directing Volunteer and Ministry Programs
– Teacher of Psychology
– Psychological Associate
– Residential youth counselor.
In addition, graduates have found this degree to be extremely helpful to enhance their work in:
– Business and leadership settings
– Health care 
– Parish ministry
– Spiritual formation
– Marriage and family work 
– and many more settings.
What skills will I learn with a M.S. in Psychology degree from DMU?
Each concentration provides advanced skills that enable students to become transformational leaders. These skills include:
– the ability to recognize and respond to mental health challenges- how to effectively communicate and negotiate
– the importance of interpersonal relationship building
– ways to lead a team through crisis
– how to manage a budget
– strategies for program evaluation
– fostering increased cultural awareness.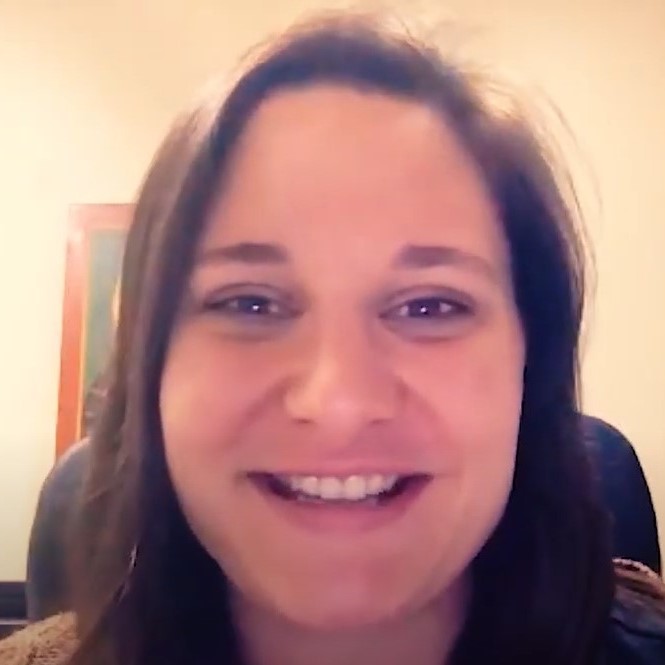 What I've really appreciated about this program specifically is how the professors and administration have built a program that beautifully integrates faith and science. We learn to serve the whole person.
DMU gave me the qualifications that I needed to take the next step in my career, but I think even more importantly, it gave me language to start being more fruitful in my ministry and in my desire to serve the church.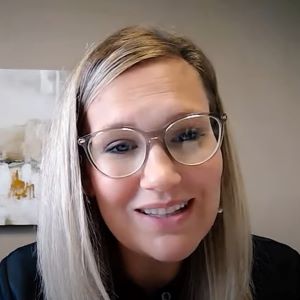 Get Started