Faculty: Psy.D. in Clinical Psychology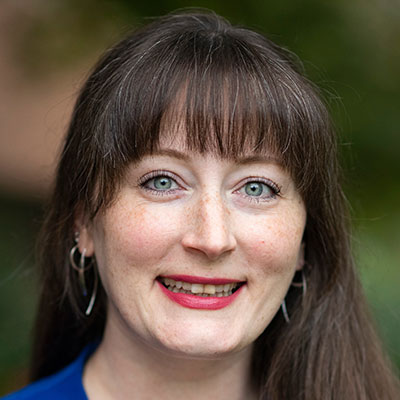 Rebecca Morse, Ph.D.
Director of Research Training
Associate Professor
Education
Ph.D., George Mason University, Applied Developmental Psychology
M.A., Hood College, Thanatology
B.A., Hood College, Psychology
A.A., FCC, Music Education
Contact
Biography
Rebecca S. Morse, Ph.D., is a behavioral and developmental psychologist and thanatologist. Much of her research has focused on those with developmental disabilities who are severely behaviorally disordered. She has taught at several Universities and Colleges on a broad range of topics in psychology, criminology, traumatology, and thanatology. She is the Immediate Past President of the Association for Death Education and Counseling and is the co-chair for the American Psychological Association End of Life Special Interest Group. She is a collaborator on a project with the Hospice Foundation of America to provide grief education for individuals with Autism, funded by the Nancy Lurie Marks Family Foundation. She is a Thanatology Subject Editor for Routledge, and has published peer-reviewed articles, book chapters, and contributed to numerous textbooks as both an author, and a reviewer.

Previously Dr. Morse worked at the National Institutes of Health with children and adults diagnosed with rare genetic conditions, cancer, HIV/AIDS, or developmental disabilities. She is an associate investigator on an NHGRI protocol and continues to consult with individuals and their families. Currently, her courses and research interests focus on 1.) developmental and behavioral psychology, 2.) grief and traumatic loss, and 3.) the intersection of psychology and the developmental trajectories of socially maladaptive behavior.