Faculty: Psy.D., Clinical Psychology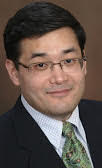 Richard K. Kim, M.D.
Adjunct Professor
Education
M.D., University of Illinois
B.A., University of Chicago
Contact
Biography
Richard K. Kim, M.D., is a board-certified psychiatrist who received his doctorate in medicine from the University of Illinois and trained in psychiatry at the Loyola University Medical Center where he was the Chief Resident. He sees patients at his private practice in McLean, Virginia as well at INOVA Fairfax Hospital and is on the faculty of the VCU School of Medicine where he teaches medical students.
Dr. Kim has expertise in both the psychopharmacological management and psychotherapy of psychiatric disorders, particularly mood, anxiety and psychotic disorders, and has practiced in multiple treatment settings—in community mental health, with the Veterans Administration, and at INOVA's inpatient and outpatient clinics. Dr. Kim's areas of interests include intensive short-tern dynamic psychotherapy (ISTDP), cultural psychiatry, and the integration of philosophical and Christian faith-based perspectives with psychiatric theory and practice.