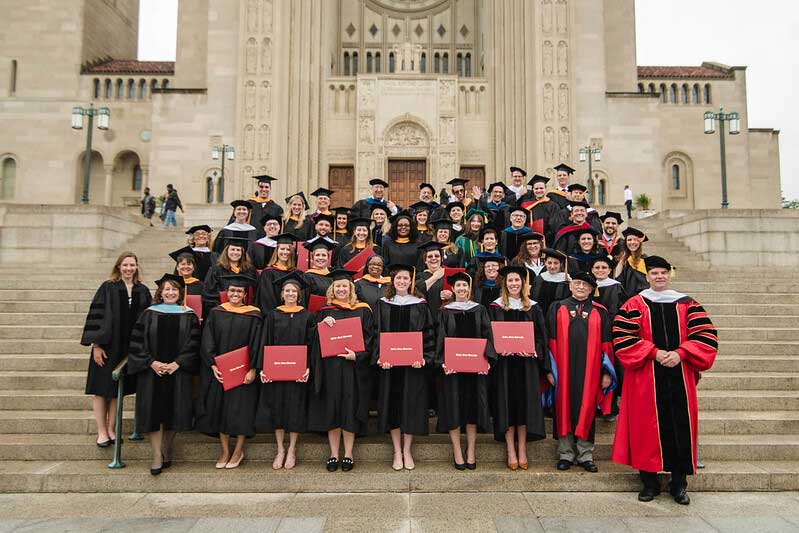 Date
May 20 2023
Expired!
2023 Graduation Mass & Commencement Exercises
DIVINE MERCY UNIVERSITY 2023 COMMENCEMENT WEEKEND
Complete Schedule Coming Soon!
Friday, May 19, 2023
Program Activities
Location: DMU Campus 45154 Underwood Lane, Sterling VA

Please contact your specific program for details and to RSVP
President's Reception 6:30-8:30
2023 President's Reception RSVP
Saturday May 20, 2023
Mass and Commencement Exercises
11:30 am (graduates to arrive at 9:30 am)
Location: St Theresa Catholic Church
21370 St Theresa Ln, Ashburn, VA 20147
Graduates to arrive by 9:30 am
Rehearsal at 10:00 am
Faculty to arrive at 10:30 am
Guest to be seated by 11:15 am
Mass and Commencement to begin at 11:30 am

Hotel Reservations
You will find the information for your online reservation link below.
Divine Mercy Graduation Reservations Start Date: Thursday, May 18, 2023
Divine Mercy Graduation Reservations End Date: Sunday, May 21, 2023
Last Day to Book: Tuesday, May 2, 2023

Hotel(s) offering your special group rate:
Fairfield Inn & Suites at Dulles Airport for $99 USD per night
Book your group rate for Divine Mercy Graduation

NOTE: Every student who would like to walk in the ceremony will need to purchase regalia through Oak Hall. (https://divinemercy.shopoakhalli.com/) This is a requirement to walk, If you do not have regalia you will not participate in Commencement. Deadline is April 14, 2023
Ground and Local Travel:
Students and their guests are completely responsible for arranging their own transportation
throughout their stay in the Northern Virginia area. Please specifically note the following:
For travel between DMU's Campus and Saint Theresa Catholic Church:
DMU's campus and the Fairfield Inn of Sterling are approximately 7 miles from Saint Theresa
Catholic Church. The commute time is approximately 11 minutes depending on the route and traffic conditions.
For travel between DMU's Campus and the Fairfield Inn and Suites:
The hotel is within walking distance of the University. Please use caution when walking between
the two locations as there are double-lane roads.
Transportation Notes:
For Graduates without a car: Collaborate to save money! Connect with other graduates, stay
near or with each other and consider sharing taxi/Uber/Lyft costs.
The map feature on your phone or other electronic device is also great for route planning!
Even if you are familiar with the area, consider using WAZE or Google Maps to ensure the
fastest route during heavy traffic.
The University is unable to arrange taxi rides for guests. Anyone planning to use a taxi service
during any part of their transportation is responsible for those arrangements.
Other Modes of Transportation
Metro: Please note that the Silver Metro line is now open with a stop at Washington Dulles International Airport (IAD) and the vicinity. If you intend to use public transportation to travel from/to that area, it will require some planning, and most likely multiple modes of transportation.
Ride Sharing

Rental Car
Uber/Lyft
Taxi

Air Travel: There are 3 major airports that are near the DMU campus in Sterling, VA

Dulles International Airport (IAD)

5 min drive to DMU Campus (Sterling) and the Fairfield Inn and Suites
15 min drive to St. Theresa Catholic Church

Reagan National Airport (DCA)

32 min drive to DMU Campus (Sterling)
40 min drive to St. Theresa Catholic Church

Baltimore-Washington International Airport (BWI)

70 min drive to DMU Campus (Sterling)
Book flights as early as possible!
We recommend booking travel and accommodations as early as possible since the spring is a busy travel season in the Washington D.C. area.