Administrative Team
---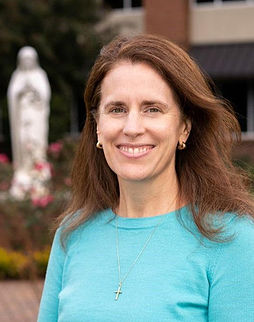 Maria Brackett, Program Director
Maria Brackett is a native of Boston, Massachusetts. She received a BA from Thomas More College of Liberal Arts and an MA from the University of Dallas, both in English. After this she went into the world of education, directing schools in the United States and Spain while also completing degrees in Pastoral Studies (Pontifical University Regina Apostolorum) and Education (Universidad Anáhuac).
Accompanying people as they grow is her passion. She became involved in the ministry of spiritual direction in 2008 and in 2016 decided to dedicate herself to it. She is also trained in giving the Ignatian Spiritual Exercises, a ministry that is very close to her heart. She considers it a privilege to walk along others in their relationship with the Lord.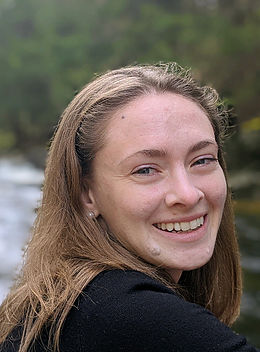 Abigail Johnston, Administrative Assistant
Abigail Johnston is originally from the San Francisco Bay Area. She earned a B.A. in English Literature, with a minor in Theology, at Providence College. In 2019, she earned a Master of Letters in Medieval English at the University of St Andrews, with a thesis on Eucharistic imagery in Anglo-Saxon poetry. Since then, she has enjoyed freelance copy editing and working as an aide at the Basilica School of St. Mary, first in fourth grade and then in special education. She loves stories, not only written, but especially the gift of hearing someone tell theirs. She finds much inspiration in DMU's care for the whole person and integration of fides, ratio, and actio.
Greg Shapero, Admissions Advisor
Greg is originally from Columbia, Maryland. In 2004, he completed his undergrad in visual communications from Johns Hopkins University. Soon after, he began his experience with Quality Associates, Inc. where he served as a production engineer and supervisor for their contract with the National Institutes of Health. In 2014, Greg went on to be the associate manager of membership resources for a non-profit, and then finally began his work in recruitment and enrollment for various psychology programs for a university in 2016. With his experience in enrollment, along with his love for the Catholic faith, Greg was drawn to taking his skills and knowledge to Divine Mercy University where he could further guide individuals who have been answering the call to being a spiritual director.